7 Factors for a Successful eCommerce Business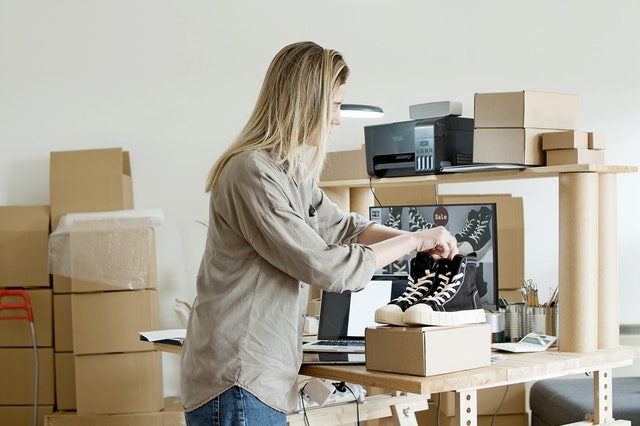 The current market can be a scary place. For the past few years, especially months, we've witnessed several companies and businesses we thought were here for the long run. The list includes Dunkin Donuts, Toys "R" Us, and Chuck E. Cheese to name several.
If brick-and-mortar businesses like these are having problems with retaining their success, then how do we, the upcoming online businesses do it?
It might be hard to think about it. However, if your market strategy and your strive for greatness are consistent as a brand and as a business, finding success and growing as a company won't be impossible.
Remember, hard work will always be outmatched by working smarter and more efficiently. It's not always the constant hard work that matters, it's knowing where to work hard in.
In this article, we'll be discussing 7 factors for a successful eCommerce business.
1. Branding
eCommerce is inherently more competitive than brick-and-mortar stores because you compete against local businesses and international brands. This situation can be your enemy or your foe, depending on how you take advantage of it.
With so many to compete against, establishing your branding is both simple yet complicated. It's simple because you can choose your branding elements freely. However, entry into the market, even with the best branding, can be difficult.
Remember that your brand is the identity and the heart of your business. It embodies the set of values of your business operation, and most of the time, it indirectly, yet very gravely, influences your sales.
Play your cards right in both the visual and text elements of your brand. Always put your target audience first. Build a brand that's easy to recognize and is recognizable in a positive light.
Always remember that branding is not limited to visual content. Reputation, relationship, and trust with the customer are also important.
2. SEO
Search engine optimization is part of any eCommerce business. SEO is even more important for local businesses that have transitioned to eCommerce.
It is very important to follow SEO best practices and ensure that you optimize your content. Optimization should include meta tags, meta descriptions, image tags, and other optimizable contents as these are very valuable for your website.
These are the backend of your content which means that only the management can optimize these aspects of your website. However, these are the factors that search engines use in order to find your website. Specifically, once you properly and effectively optimize your website, the easier it is to get more visitors and potentially more sales.
3. Transparency
Transparency is one of the challenges that some eCommerce businesses face. Now that there's no longer a physical store and there are no longer visible employees, it makes it harder for customers to build a relationship and trust the business.
In hindsight, it's highly suggested that several steps are taken to ensure that your business feels legitimate and credible, offering quality service or products.
The easiest way to do this is to make sure your contact details are visible all throughout your website or your platform. Another way is to communicate with your customers. Create social media accounts that help you interact with customers more personally and occasionally post updates.
4. Site Navigation for eCommerce Malaysia
Think of site navigation as your physical store. If your store's entrance looks shady and isn't welcoming, most people won't enter. Even if they do enter your store, if they see that you have an unorganized storefront, they'll most likely leave to look for better places.
Even if you have great products or services, people get discouraged to visit and even make a purchase if your website is cluttered, wonky, or difficult to navigate. Avoid this pitfall and make sure to work with a digital marketing company for eCommerce Malaysia that understands your brand.
Another way is to reinforce your branding and to make sure that processes like carts and checkouts are as straightforward as can be. List your products and provide an option for reviews. Most successful websites also have a real-time chatbox, so add one to your website, too!
5. Corporate Social Responsibility
Businesses that care are sustainable businesses. Businesses that make an effort to make the community better are sustainable enterprises. These are the ones that customers love, especially now that social awareness has become part of the norm.
According to experts, 87% of customers prefer purchasing products or services from brands that care for the community. Therefore, a purpose-driven brand is more accessible to a lot of customers and will most likely get more sales.
Teaming up with organizations or groups that support causes, such as equality campaigns, mental health awareness, and especially environmental advocacies tend to get noticed more. As a result, this helps them build a reputation as a business that cares.
6. Engagement
Boosting engagement amplifies everything else you do as an eCommerce Malaysia business. If you take care of all of the factors above but it isn't getting noticed, then it's all for nothing.
Even if you team up with organizations or groups that support causes, even if you're transparent and responsible, if people don't hear your message, then you must be doing something wrong.
One of the best ways to get your message through is to engage with your audience. You can do this through self-promotion on social media, paid advertisements, or just engaging with influencers in your industry using your business's own account.
Instagram, YouTube, Facebook, and even Pinterest are great platforms for boosting engagement. Boosting your engagement through content marketing is very important and drastically affects your sales and even your business' survival.
7. Voice Search Optimization
Last and quite possibly the most important of all on the list is voice search optimization. Almost every great eCommerce platform now has voice searches, especially when opened in voice search supported platforms such as Google.
According to Webfx.com, voice search generates more than $2 billion in sales. Therefore this very handy addition creates a convenient experience for the customers. The more convenient and user-friendly your platform is, the more likely customers will order.
Although it's not as popular as the common SEO or Meta Tags, voice search engine optimization has grown quite popular in recent years and has driven over $2 billion in sales, clearly showing promise. In light of this, there's clearly nowhere to go but up and what better choice is it than to get started early and optimize your site for voice search.
If you're ready to build and succeed with your eCommerce Malaysia, work with an eCommerce team today and be on top!