10 Effective Ways to Use Social Media for eCommerce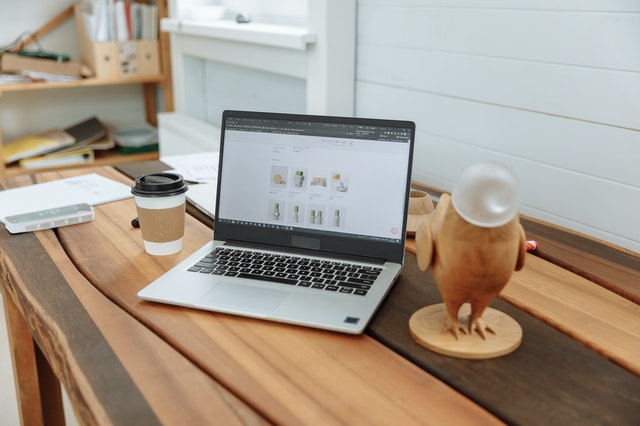 For the past two decades, the algorithms of social media platforms continue to change from time to time to adapt to the evolving consumer trends gradually. From the text-based content to more impressive and stimulating visuals, there emerged innovative apps such as Snapchat and Instagram. These are being used as promotion platforms for eCommerce.
Entrepreneurs grab hold of the opportunities social media platforms offer as they are perfect for cost-effective product and service promotions to the target clientele. If you still haven't taken advantage of any of the social media platforms for fear that you might not gain any followers, take note that even cats can earn millions of followers just for being cute. The key is to create a strong social media presence to drive traffic to your page or site, establish a brand image, and generate sales.
Social media is an effective tool to grow your business and increase your profits exponentially. But how do you effectively use social media to boost your business performance? Here are ten tips to help you.
Social media enables you to target your business objectives successfully.
For any project to be successful, you need a goal on which your blueprint will be based on. So you have to set your goals such as the targeted amount of traffic you wish to generate, the number of followers, the rate of engagement, and the expected number of conversions to achieve your targeted sales. You can think of other goals based on your business' overall objective but make sure your goals should be specified, and set parameters, set your benchmarks so that you'll know if your time, effort, and money are not wasted in the process.
Use social media to drive traffic to your website.
With social media, you can connect, engage, and establish relationships. With that in mind, you can start driving traffic into your site, which is essential to stir the buying interest of your target clientele and convert that interest into sales. According to research, positive interactions with potential clients and existing customers on social media help you to increase engagement because these people are three times likely to recommend or promote your brand. When people say something nice about your brand, your reach will go farther enabling you to get more connections to increase traffic and leverage sales. You will eventually establish relationships when your customers repeat purchases.
You can promote your brand on social media to boost views, engagement, and conversions.
If you wish to compete within your niche, you need to promote on popular social media platforms such as Facebook and Instagram. Advertisements are paid, so you need to invest in them wisely. By boosting your page, which is connected to your site, you are driving more traffic to increase conversions. Experts say that 94% of companies are now using social media for paid advertisements because of its cost-effectiveness and extensive reach. By promoting on these social media sites using a combination of written content, images, and backlinks to your blogs and/or site, you will be able to reach potential consumers practically.
Communicate real-time with existing and potential clients through social media messaging apps. 
Social media has instant messaging apps that allow users to communicate with family, friends, and even strangers from different parts of the world. In the world of e-commerce, entrepreneurs and their partners exchange ideas through these platforms. More so, they use this practical tool to communicate with their buyers. So take the time to respond to the messages of your clients.
Social media is an effective customer service tool.
Research shows that 88% of customers whose queries and complaints are left unanswered are unlikely to buy the company's products or services. The worst thing that can happen is that they might leave a bad review on your page or site, which can disengage customers and stain your brand's reputation. So use social media to benefit your business and maintain a good relationship with your customers by responding to them the best way you possibly can.
Social media lets you extend your connections, including micro-influencers.
Over the years, the internet saw the rise of influencers using social media as a platform for their content. Since they are gaining immense followers, brands have discovered the effectiveness of partnering with them; thus, influencer marketing emerged and has since become the fastest growing marketing strategy for e-commerce.
You can share your visual content on your social media page.
Approximately 80 percent of marketers use high-quality visuals (both images and videos) to engage the target market. In addition, 85 percent of buyers have been enticed to buy products based on videos they have seen. Thus, it is important to create visual content to make your brand more attractive.
You can increase your brand presence on social media by boosting posts.
If the target market likes your content, they are highly likely to comment on them and even share them to increase engagement and extend reach. Your job is to make sure you reach as much target market as possible, which you can do by boosting your posts. Facebook has a feature that allows you to boost your posts to make them visible to more people.
Hashtags are a thing in social media, which you can also use for social commerce. 
Organic presence can be increased if you use hashtags as it helps you reach users that search specific hashtag terms. Hashtags are a staple on Twitter and Instagram but not so much on Facebook.
Get more sales every day through social media.
The ultimate goal of every online entrepreneur is to generate more sales every day. As long as you continue to patiently improve your brand image, you will attract more buyers. Make use of the tools offered by Facebook, Instagram, Snapchat, and other social media websites to market your products and services to your target clientele.
Now that you are aware of the effectiveness of social media for e-commerce, apply the tips listed above in your daily hustle and observe the improvements in traffic, engagement, and sales conversions. Learn more about eCommerce in Signapore today!