NCSS Tech-and-Go – Everything You Need to Know About it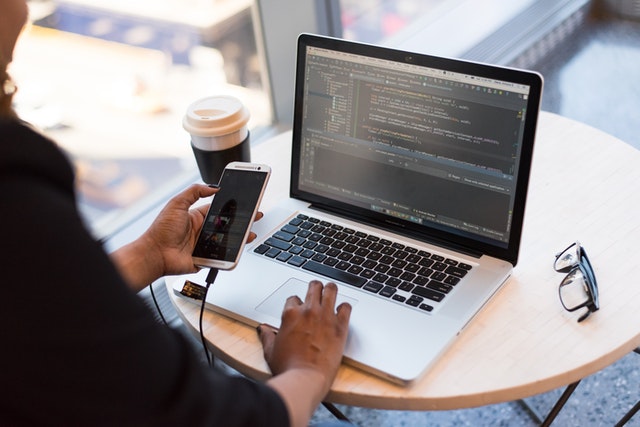 Going online as a Social Service Agency (SSA) can be a daunting task. Especially for Social Service Agencies that don't have any prior experience in getting their business online.
Sitting through different workshops, getting IT consultancies, and capability building can be a lengthy and pricey process that can discourage agencies from going digital. However, with NCSS Tech-and-Go (Singapore's program), going digital can be stress-free and affordable!
The National Council of Social Services' Tech-and-Go initiative is a one-stop tech-hub that SSAs can go to when in need of advisory, IT solutions, and many more. Get your SSA digital now by learning more about Tech-and-Go down below!
Tech-and-Go Funding
NCSS funding helps SSAs get started on their technological journey along with competitively priced solutions for automating processes and digitizing data. The funding allows social service agencies to take up IT solutions and consultancies for projects without being stopped by a tight budget!
Any MSF funded social service agency or NCSS Tech-and-Go (Singapore's program) member can apply for the funding. Tech-and-Go opens up a realm of opportunities for SSAs that haven't gone digital yet. This initiative ensures that your agency doesn't go broke while making its digital transformation.
The amount your agency can receive depends on what it's trying to achieve. For pre-scoped IT solutions, your agency can receive up to 80% in funding capped at $30,000. For a large scale IT solution that requires more effort and resources, your agency can receive up to 80% funding capped at $300,000 per project!
However, the funding can only cover specific costs such as laptops, maintenance costs, subscription costs, delivery/shipping costs, user training costs, service charges, design fees, administrative fees, professional fees, digital fundraising services, and goods and service tax (GST). Funding provided by the NCSS will not cover extended warranty fees and bank charges!
Tech-and-Go Consultancy Options
Deloitte Consulting and ThunderQuote work under the NCSS Tech-and-Go (Singapore's program) to provide consultancy services to SSAs in the Tech-and-Go initiative. Getting a consultation is necessary when you're trying to transform your social service sector digitally. SSAs have the option of getting a project consultancy or technical advisory!
Gone are the days of having to get a three quote consultation for your SSA to transition digitally. One quote is all you need, and you can even have a no quote consultation for pre-scoped consultancy. Find which consultation option fits your agency the most down below!
NCSS Tech-and-Go (Singapore's program) Technical Advisory
The technical advisory aims to give your agency a fully funded pre-implementation analysis and advisory of technology that may be relevant for your agency. Through the technical advisory, your agency will know the ins and outs of what you need for your digital transformation.
After the assessment, the consultant will provide one of the following services to your agency:
Identify areas of improvement that you can do to existing IT funding applications, cybersecurity, hardware, or digital infrastructure.
Recommend that your agency applies under Tech-and-Go funding to start digital pre-scoped IT solutions.
Recommend and provide modules for Project Consultancy from Digital Strategy Planning and Digital Implementation Consultancy.
You essentially get to enjoy a fully funded pre-project advisory as a way to support your agency before you begin your IT project. You don't have to source for suitable consultants as well since NCSS has pre-appointed consultants. Save time and money for your SSA by getting a technical advisory today!
Tech-and-Go Project Consultancy
Project consultancy is for eligible SSAs that require help in planning and implementing any IT projects. Through the digital implementation consultancy or digital strategy planning tracks under project consultancy, achieving success for your project is within your grasp!
You'll have 80% funding support from NCSS as well capped at $40,000 for pre-qualified consultancy.
3 Stages of SSA Digitalization
Digitalization doesn't come instantly. It's gradual and largely depends on the agencies' digital readiness and current technological needs. SSAs should be prepared to adopt the relevant technology when their agency is ready to move on to the next stage!
SSA Digitalization Stage 1
This stage is all about improving your client's experience and optimizing your operations. Temperature screening for the clients will be a must, and automated visitor management is essential. Appointment scheduling will also have to occur, and teleconsultation will be utilized to its fullest extent.
The first stage of corporate functions focuses on accounting & HR management, an e-commerce website, email marketing, video conferencing for collaborations, and collaborative tools!
SSA Digitalization Stage 2
Stage 2 SSAs have made the client's experience seamless. Integrated and scaled operations also mean that most processes and functions in the agency work smoothly.
Facing clients happens through automated outreach and engagement solutions. A digitized reward system for your clients' good behavior will also be essential. Daily living activities and a rehab device will also benefit the client in achieving a healthier lifestyle.
The use of digital storage for corporate assets, donors, inventory, volunteer management, and other data will boost the agency's efficiency as a whole. The utilization of e-scheduling and workforce management will be more apparent under stage 2.
SSA Digitalization Stage 3
Stage 3 aims to automate most of the social services that they offer in the specific SSA. Facing clients is incredibly efficient and seamless, with chatbots ready to go at any time and client safety monitoring. The use of robots and AI for client care, education, and cleaning will revolutionize SSAs around the world.
Corporate functions will all be automated. Automation will include the use of chatbots and utilizing robotic process automation for answering staff inquiries and automating simple processes!
Capability Building—Going Digital
Knowing how you can fully utilize the digital landscape is difficult, especially for SSAs with no prior knowledge of transitioning their functions digitally. However, with the help of capability-building courses, you don't have to worry!
By signing up for any of the courses tailored for the social service sector, you will learn about the ins and outs and how you can navigate through disruptions that you may face in the future! Choose a course that best suits your agency's needs and goals here.
Getting your social service agency digital is a tough task. But, with the help of NCSS Tech-and-Go, going digital will be a breeze!