15 Profitable eCommerce Ideas for 2021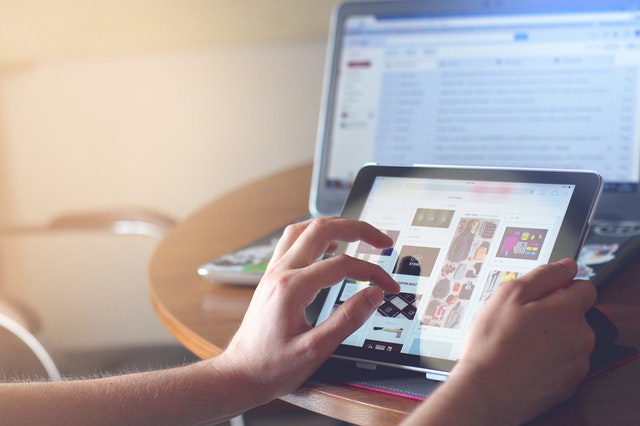 The business landscape in Singapore has drastically changed due to the rise of eCommerce. As we enter another year of growth for the eCommerce market, it's high time for aspiring entrepreneurs to start their online businesses.
Though it's easier said than done, the key is to choose the perfect idea that will attract potential online shopping consumers. Online retail is fast-paced and requires knowledge of the trends that come and go every year. People are buying things on the Internet by the minute or even second, and your goal is to get them to buy your products.
Here are some ideas you can start with!
Computer Accessories
The market for computer accessories has grown immensely because technology plays a big part in our post-pandemic breakout lives. The rise of the gaming community over the quarantine has invited more people to start playing video games.
Start looking around your community and see if you can spot the people you need to attract and set up a social media platform to sell your products. Your patrons would like something durable and budget-friendly, so price and quality will surely work to your advantage!
What to sell: mouses, mousepads, webcams, microphones, speakers, headphones, headphone stands, and keyboards.
Interior Car Accessories
Recently, people have been leaving their houses in the safety of their cars. Car owners will certainly have more time on their hands thinking about the next purchase to upgrade their ride. Think of must-haves an owner would like to make their driving experience comfortable and pleasant.
What to sell: air fresheners, humidifiers, floor guards, charging adaptors, steering wheel cover, back seat pocket storage organizer, and car seat gap plug.
Home Workout Equipment
When people are usually at home, they begin to take action on self-improvement. Before, you had to wait for people to make their New Year Resolutions to commit to working out at home.
Nowadays, it's a matter of identifying and captivating your market to buy your products. Target the health and lifestyle niche through home workouts and sell yoga mats, exercise balls, water bottles, dumbbells, jump ropes, and hula hoops.
Personalized Vitamins
Capitalize on the health, wellness, and mindset that a lot of people have developed after surviving a public health crisis! Consult an expert for your eCommerce Singapore business to help you pick out safe and quality products. Design a professional-looking platform where your patrons can take an interactive quiz to find the set of vitamins that will help them with their health concerns.
What to sell: Vitamins, Probiotics, Collagen, Protein, and Minerals.
Gardening Supplies
With a lot of free time on their hands, people have been getting their hands dirty and reconnect with nature, and that's where your eCommerce Singapore business comes in. May it be growing indoor plants, flowering plants, common garden plants, or homegrown vegetables. Explore different options and tools, see if it sells if you sell them in bundles.
What to sell: seeds, pot, potting mix, trowel, rake, branch shears, spray bottle, and shovel.
Pet Supplies
Our companions at home have been receiving a lot of love and attention recently. Shoppers are buying more grooming tools, a variety of food and treats, and wearable clothing items for their pets. It's best to pick out products that are unique and functional to attract pet owners who would like to pamper their dogs and try something new.
What to sell: Leash, collar, treats, bed, playpen, cage, and toys.
Loungewear
Contrary to popular belief, staying at home is not an excuse to not change out of the clothes from the day before. Sell fashionable loungewear that beats the humid Singapore climate and suits the casual daily Zoom meetings.
What to sell: Shorts, Pajamas, and Shirts in assorted materials.
Skin Care
We associate self-care with skincare and that's what you, as a business, focus on. As makeup brands capitalize on this mentality, you should, as well. This is an opportunity to join in, and sell these popular products like East Asian skin, along with the trendy multiple-step beauty routines.
What to sell: peel off-masks, facial tools, UV masks, aloe vera gel, and face brushes.
Hair Accessories for eCommerce Singapore Business
If you have been on social media recently, hair accessories are now an essential part of completing one's outfit! Trendy hair accessories have made their way into the eCommerce industry. These items are relatively easy to sell and there's a lot of styles you can choose from.
What to sell: hair clips, headbands, scarves, ionic hairbrushes, styling tools, hair extensions, and wigs.
Home Office Supplies
Since last year, workers and students alike were forced to adapt to work from home environments. People have been turning their homes into conducive and comfortable working spaces and they need home office supplies. So, aside from swivel desk chairs and furniture, you can sell decorative and functional items that will surely sell well in your eCommerce shop.
What to sell: clocks, vases, timers, small mirrors, laptop risers, wire organizers, portable desks, and ergonomic furniture.
Smartphone Accessories
When choosing a product to sell in eCommerce Singapore, you might be interested in essential items that don't take up a lot of space such as smartphone accessories. As such, it would help to be an online shop that has all the accessories so people are more likely to buy bundles products from you.
What to sell: earphones, pop sockets, stands, tripods, phone cases, smartphone lenses, and Bluetooth speakers.
Stationery and Journaling Materials
With a lot of time alone, people have been taking the time to reflect through journal writing or starting a bullet journal. It has grown into a trend among the student and young professional age groups. So, take the cure of influencers and bundle your stationery and journaling items on your eCommerce website.
What to sell: colored paper, stickers, washi tapes, colored pens, pencils, and markers.
Kitchenware
There have been creative innovations to everyday kitchenware; whether in design or functionality, people have been able to customize their kitchens. Your selling point can be a certain design element in your products or trendy, functional products seen in social media advertisements. Find your specific market to attract and start narrowing down your choices from there.
What to sell: multi-functional appliances, teacup sets, glassware, colored ceramics, pots, pans, and baking goods.
Baked Goods
If you have a knack for baking, you can try venturing into baked goods. It's a versatile kind of food to sell, and your patrons can buy it for any occasion or if they're craving something sweet. It's comfort food for everybody, so you don't have to find a specific market to focus on. Get creative!
What to sell: cupcakes, brownies, cookies, cakes, and buns with varying flavors and added ingredients.
Keep in mind that even with these ideas, what matters the most is you have built a solid business plan to bring your ideas to fruition. Understand the other factors of what makes a successful eCommerce business and know your specific market.
What may have worked for the US or China may not work for Singapore. Trust your gut and equip yourself with enough knowledge and resources, then you're good to go! Work with a complete and trusted eCommerce Singapore agency today and build your business to success!