5 Reasons to NCSS Tech-and-Go is Best for Your SSAs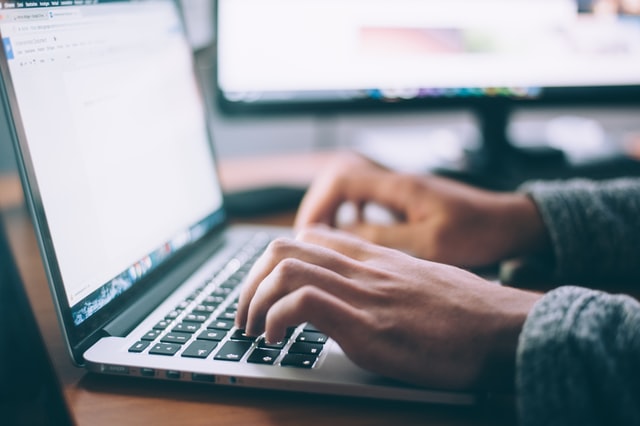 The pandemic has shifted the way that multiple industries operate. The impact that it has had on our society is staggeringly high, to the point where it has even affected our societal norms and professional practices!
With this many changes occurring globally, we are all forced to adapt and try to get back on track. This includes the Social Service Agencies (SSAs) and non-profit organizations that now have more problems to face.
With fundraising events being hindered, remote work being implemented, and many things being more difficult to monitor than usual, SSAs have to find ways to ensure that they can remain up and running. Luckily, SSAs don't have to face this problem alone! With the help of NCSS Tech-and-Go, your SSA can rest assured knowing that their digital transition will be a success.
Are you not convinced? Here are five reasons why NCSS Tech-and-Go is your SSAs best option!
What is NCSS Tech-and-Go?
The National Council of Social Service Tech-and-Go initiative is a one-stop tech hub for SSAs that need help going digital. With a plethora of suitable IT solutions that SSAs can effectively utilize, funding, and consultancy, Tech-and-Go has everything your agency needs to go digital.
NCSS Tech-and-Go helps social service agencies adjust to the new normal and increase their efficiency and productivity. With the help of Tech-and-Go, your agency will reach its fullest potential and have no problems with adapting to our ever-changing society!
NCSS Plans Out Everything
From re-opening your agency to putting your IT solutions in action, NCSS carefully plans out every step to ensure success. NCSS and their careful planning are what defines them. The plans and framework they construct keep you informed of each procedure and don't leave you dark.
A great example of this is the framework they constructed for agencies that want to open up safely during the pandemic. NCSS carefully creates three phases of re-opening that prioritizes health, safety, and efficiency above all else!
The first phase revolves around the resumption of low-risk activities gradually. Anything that requires little to no contact that you can do safely will be slowly re-implemented.
The second phase of the framework for the resumption of activities focuses on a safe transition. Re-implementing a majority of economic and social activities gradually under a set number of regulations. The continuation of said activities can happen over a few sub-phases based on your agency and its current capabilities.
The third phase is the resumption of most, if not all, activities when the pandemic finally subsides and vaccines start rolling around. This plan is only one of many which will assist your company in the future!
NCSS Cares About Your Health & Safety
Workplace safety and health are crucial for NCSS. A healthy employee is a productive employee, which is why Tech-and-Go is adamant about keeping workplace safety at an all-time high for staff and visitors alike.
Not only does NCSS Tech-and-Go provide safety management measures to reduce the risk of transmission, but they also allocate masks, hand sanitizers, thermometers, and PPEs based on your agency's needs. So in the event in which your agency wants to re-open and serve the public, you can do it safely!
Assisting Agencies in Remote Operation
Working remotely is something that a lot of people struggle with up until today. Transitioning from a proper desk in an office to your home can be difficult for all of us. However, with the help of NCSS Tech-and-Go, continuing your business operations is easy!
NCSS is in partnership with ThunderQuote, which recently released its digital transformation masterclass series. The series provides a step by step guide for SSAs and non-profit organizations to transform their operations digitally!
There are also grants available that support agencies that want to access IT hardware and software. The Tech-and-Go grant, in particular, is open to all NCSS member agencies!
Opening a Realm of Opportunities
The NCSS Tech-and-Go grant opens up an entire realm of opportunities for your agencies to grow and prosper. With the expert help that you receive from NCSS, your social service agency can increase its efficiency and digital productivity by a landslide!
The expert no-quote and one quote consultations that your agency can receive for your IT and digital needs provide you with well-needed insight into your current state and potential. Paired with the funding from Tech-and-Go, transitioning and operating tasks digitally will be a breeze!
The funding from Tech-and-Go can also help agencies upgrade their tech. Tech-and-Go gives agencies the little push that they need to transform digitally!
NCSS Tech-and-Go Breeds Innovation & Unique Practices
The NCSS Tech-and-Go program, above all else, is about finding ways to innovate the way SSAs operate digitally. By incentivizing agencies to optimize their digital processes, we discover more ways to improve how they function.
Prioritizing the areas that your agency badly needs is crucial to improving your company's overall productivity. Improving data management, adding chatbots for clients and staff's convenience, and automating tasks can do wonders for your agency's efficiency!
Tech-and-Go also paves the way to unique practices that improve the quality of life of clients and staff. Things such as making senior or people with disability web pages, finding new uses for space in the office, and optimizing your mobile site can come a long way. Making everyone feel comfortable and making work efficient should be the goal of SSAs when they go digital.
Going digital is no easy task. It requires effort and loads of preparation to pull it off properly, and even then, some things might still go wrong.
The rate at which your agency progresses is entirely all up to you. Adapting is natural for businesses, and whether you want to keep up with the crowd is also your choice.
If you want to be ahead of the crowd and succeed as a social service agency, you have to know when and where to get help. Optimize the way your social service agency works with NCSS Tech-and-Go!
Creating opportunities and helping your agency transition digitally.