Asia eCommerce Consumer Product Trends – Top 10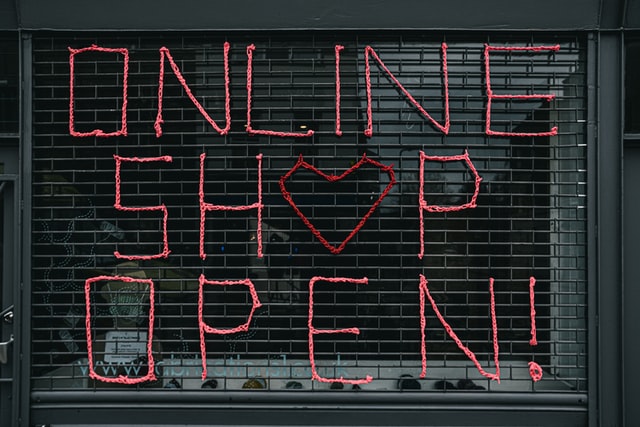 There was a time when eCommerce Singapore and in any other country wasn't as famous and spontaneous as it was today. At that time, most eCommerce businesses usually identified their products in two classifications.
Specifically, your product was either a commodity, which is the more common, essential, and popular goods or services that are highly demanded and are highly saturated, or it was a niche, personalized, one-of-a-kind, unique product that cost relatively more.
Niche products are arguably the more sought out and most likely to trend products. However, as of the moment, things are more complicated than that, and there are a lot more factors you have to take into account for your eCommerce Singapore business to flourish. To succeed in the eCommerce business today, you need to have the drive, the marketing skills, and most of all, the right products.
In this article, we'll be exploring the latter. Selling the right products and services is the most important when it comes to a business, and in this list, you'll find ten trending consumer product trends that might help your business flourish.
1. Electronic Devices for eCommerce Singapore Business
With the new normal in place, most individuals have begun to feel the need for them to get electronic devices (if they have none) or better or more up-to-date devices that can help them adapt to the status quo.
In this light, laptops, smartphones, and even accessories like keyboards, speakers, mouses, and especially webcams and microphones have been at the top of the trend lately.
Considering that many people are working from home or having online classes instead of physical or face-to-face courses in Asia, it makes sense that they need devices like mics and cameras more.
2. Peel-off Facemask
Believe it or not, one of the most trending beauty products to sell currently are peel-off face masks. They've seen an increase in interest across Amazon, Google Trends, Alibaba, AliExpress, and other Asian eCommerce Platforms.
If you still aren't convinced, according to data from Keywords Everywhere, "peel-off face masks" receive 30,000 searchers per month alongside the term "face peel," garnering another whopping 27,100 searchers per month. Other variants like "charcoal face mask" receive 41,000 searchers per month, and "facial mask" gets 81,000 per month.
3. Water Bottles
Another surprising trending product is the water bottle. Globally, reusable water bottles in the market are valued at a whopping estimate of $8.1 billion as of 2018. It's expected to continue growing by a Compound Annual Growth Rate or CAGR of 3.9% up until 2025.
Again with data from Keywords Everywhere, the critical term "water bottles" has been searched at least 103,000 times a month, "reusable water bottles" at 27,100 per month, "sports water bottle" at 14,800 per month, and "custom water bottles" at 22,200 per month. Data from google trends have also shown a steady increase in interest for water bottles, which is indicative of the rise in demand in eCommerce.
4. Wigs
Wigs, for some reason, have been peaking in popularity recently in eCommerce Singapore. The struggle to grow hair longer and the convenience it brings for those that indulge in hobbies like cosplaying or character dressing make it one of the most popular products to sell online.
The order volume for hair wigs and extensions drop-shipped by many suppliers has received thousands of orders, and Google Trends shows a growing number of searchers and high interest in wigs.
5. Face Masks
Do we even have to explain? The new normal arrival has brought about the need to protect oneself, and the face mask was the only solution. The very fact that a few months ago, there was a shortage of face mask supplies implies that there is a high demand for it.
6. Yoga Mats
Yoga and exercise, in general, has also seen an increase lately. Somehow people have wanted to exercise more at home, and this increased the need for Yoga Mats.
Yoga Mats are used by those who practice yoga and even those who want to do exercise on the ground comfortably like pushups, curl-ups, and the kind.
7. Jigsaw Puzzles
Having existed since the late 1700s, Jigsaw Puzzles have seen their relative share of popularity. Still, it seems to be regaining that popularity in a comeback as artists and companies are now exploring creative and fun reimaginations of jigsaw puzzles.
Currently, the term "jigsaw puzzle" averages 823,000 monthly searches and looks to make a comeback in this decade.
8. Board Games
Like Jigsaw puzzles, board games are another similar product that has been around for quite a while. Now that families are getting together a lot more because of the current situation, board games have begun to rise in popularity.
"Board Games" searches 673,000 monthly, "board games for kids" and get 60,500 per month, and lastly, "board games for adults" is searched 33,100 per month.
9. Rugs
Rugs are not-so-surprising yet still surprising trending products. Although other home decors and kitchen decor products are getting more interested lately, rugs have taken the trophy.
According to google trends, the term "rugs" has piqued interest for the first time in five years. Almost all rugs have garnered popularity, but it is up to you to choose what specific rugs you should consider selling. There are a lot of options ranging from braided rugs to area rugs.
10. Stuffed Toys
The last but not the last on this list are stuffed toys. Stuffed toys are expected to trend, taking into account the need to keep our children entertained, mostly since most people are now avoiding letting their children play outside because of the current situation.
However, children are not the only ones enjoying their fair share of stuffed animals. According to vice, 7 out of 100 adults still sleep with stuffed animals. Targeting adults might be a good idea.
Are you ready to build your eCommerce Singapore business and be part of the growing eCommerce industry? If yes, then work with a 360 digital marketing agency that can help you build your brand!