8 Tell-Signs You Need to Your Change eCommerce Platform Now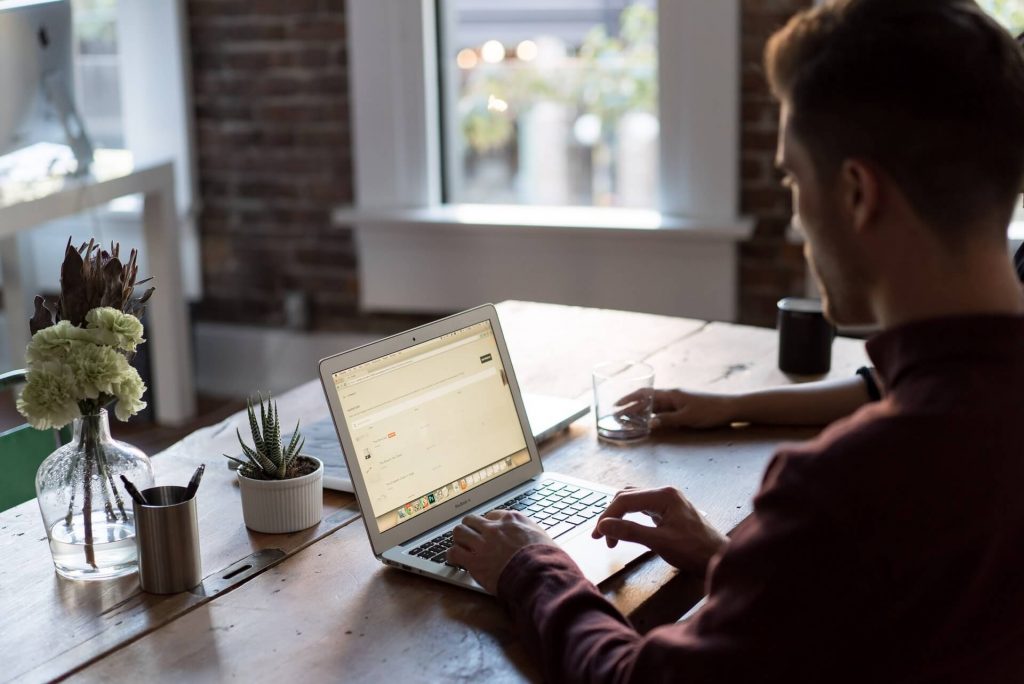 If you've been in the e-commerce business for a while now, you know that re-platforming is a common occurrence that cannot be stopped. All companies start with a website that suits their needs for the time being. However, as technology and trends begin to evolve, so should your website.
Re-platforming doesn't have to end in a bitter goodbye! It's just a necessary step to becoming better and is a sign that your business is getting more and more successful. But, do you know when it is time to wave farewell to your current website?
Re-platforming can be an expensive endeavor, so make sure that your money doesn't go to waste. Here are some telltale signs that you should upgrade your e-commerce website!
Don't Rely On Age & Sunk Cost!
Using the website's age as a factor when they should replace it is a mistake that we see many businesses doing. Sometimes, a website could be running with only minor adjustments done to it and still be doing well with a high conversion rate. Simultaneously, a website that has been up for two years could be up for replacement because of a multitude of ease of access issues and low conversion rates.
Businesses also tend to fixate a lot on sunk costs. Clutching on to a website that has fallen into obscurity just because they've invested heavily on the platform. Trying to milk out as much money as possible on a website that has already long passed its due will only hurt your business even more in the long run.
Try to avoid these common mistakes, and think progressively!
Weak Website Optimization
This is a sign that you should definitely keep an eye on. Take a second to visit your website and count how much time passes before it can fully load each page. Does it take seconds? Or do you have to sit through a blank white screen for a solid minute before you can even get to the site's home page?
Research made at Google found out that more than 50% of shoppers and potential customers will leave a site if it doesn't fully load up within the first 3-5 seconds! If your site is one of the unlucky snails that get left behind, you're going to want to make the switch immediately!
Keep an eye out on any unnecessary junk code, JavaScript issues, overuse of images, or bad hosting when building your next site, and save yourself the hassle of having to wait for ages before you can load up!
Severe Lack of Features
A lot of merchants and businesses that are just starting will opt to use inexpensive platforms when it comes to building their first website. Although this could work in some instances, it's mostly going to be a burden when your business slowly grows larger and larger.
Most free and or cheap platforms that offer you basic features to run a store just aren't enough. Having too few features for you and your customers to have access to is a disaster waiting to happen!
Outdated Software or Features
The only thing worse than having limited features is having outdated features and software on your website. Your store's functionality depends on the software and features that you add in, and since we aren't living in the early 90s anymore, make sure that your software is updated and useful by today's standards!
Use of accessibility features such as live chat or even a search bar functionality can bump up your business website by a lot, and if you don't already have that, then you should probably get an upgrade!
Over-Maintenance
Is your dev team having trouble with fixing the many bugs that are on your website? You should probably abandon the ship and begin developing a new website for your business if they are. The money and time you waste on fixing bugs on your software structure will not get you anywhere.
Having bugs on your website is normal, but if you're spending hours upon hours of your time each day just to fix bugs that result in more bugs is unacceptable and a waste of resources. If bug fixing replaces innovation for your development team, that's a big red flag that you should definitely not ignore!
Limited Site Capacity
A lot of platforms out there offer unlimited products, variations, and even orders. So if you're getting ticked off because you have to bump up your store's limits every few months, note that there are e-commerce platforms that offer loads of different features for no additional costs!
Some even offer product configurators that can help your users design and customize their own products.
Integration Issues
Businesses have different platforms and sales channels that they work with all the time. Any delay between the integration of data back and forth each track will have a massive impact on how your business functions and operates.
Unfortunately, each e-commerce platform has a different way of dealing with integration across multiple channels. The difference includes everything speed of data transfer, data security and storage, down to the functionality. Another important difference to consider are the cost and inclusions of the various platforms.
If you're having trouble with data integration on the website and platform that you currently have, consider re-platforming.
Poor Customer Experience—Horrible Ease of Access
Put yourself in the shoes of your customers, zoom out for a sec, and see it from their perspective. If your website can satisfy you and allow you to look for what you want without a hitch, your site is still good to go.
However, if you're having issues with ease of access, it's time to start brainstorming on your website revamp. The customer's experience is the driving force when it comes to the success of an e-commerce website. If you can't give your customers a smooth and enjoyable experience when browsing your site, it's time for you to get an update and find a platform that can provide your customers the treatment that they deserve!