eCommerce Agency in Singapore – 7 Steps to Choose the Right Company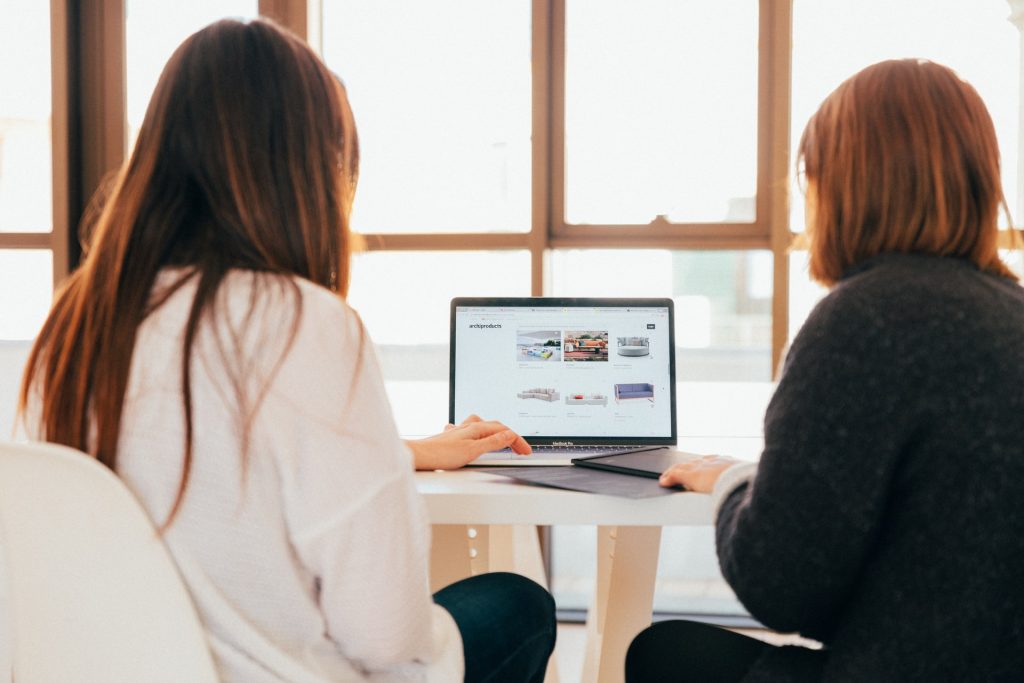 We've all been reading and hearing about eCommerce or electronic commerce as business transitions to online. There are a lot of questions about this, and we're here to answer a few to help you start your business online.
As an overview, eCommerce is the process of selling and buying goods and services online or on the internet. It also involves advertising the said products and services on various platforms in order to make a sale.
There are different eCommerce models for every business, and it includes the following:
B2C or business to consumer model where companies sell services and goods to clients;
B2B to business to a business model where companies sell goods or services to other companies;
C2C or consumer to consumer where consumers sell products or services to other consumers, and an example for this eBay;
C2B or consumer to business where consumers sell their services to companies such as influencers reviewing products for a company, and they get paid for it.
Therefore, regardless of your business model, you must have an eCommerce website for your business. The best way to start is to work with an agency, especially if you are in the early stages of your business, to help you build the digital aspect of your business.
What is an eCommerce Website?
eCommerce websites are virtual stores where you can sell or buy products and services. These websites have fast loading time and are easy and clear to navigate.
In terms of design, these are often designed based on the products sold, branding of the company, and the marketing strategy of the brand. Nonetheless, regardless of its design and aesthetics, eCommerce websites have the same following elements:
Efficient shopping cart or cart pages for virtual shopping;
Secure payment for different payment channels and means;
Social features are visible and are connected to the website; and
Design-wise, call-to-action buttons are placed in the appropriate parts of the website.
It's not easy to design and create a website for your business from scratch. As such, partnering with a team or an agency can be the best solution for you to start selling.
Why Work with an Agency?
Established agencies provide a lot of leverage for brands. They offer a lot of advantages that not all freelancers and other eCommerce developers can provide. These advantages include the following:
Technical Knowledge – It requires a lot of technicalities for an eCommerce website to fully and successfully run. Agencies have these experiences and knowledge that they can even recommend various practices and apps to improve your approach.
Data Management – There is a lot of data you need to access, store, and secure when selling online. Agencies can advise you the best platforms and ways for you to store your data and assess what type of data you need to keep.
Security and Integration – An eCommerce website requires a lot of security and integration because it needs a lot of parts and parcel to run and, well, sell your products successfully.
These are just three of the main reasons why working with an agency is preferred and recommended. There are still a lot of aspects to consider; however, the most important reason is that agencies have the best resources for you to grow your business.
Your Budget and their Packages
Your budget dictates the majority of your business decision. Regardless if it's for your marketing or production, your account definitely plays an important role in dictating your suppliers or, in this case, the agency you'll be working with.
Therefore, scout around and talk to eCommerce agencies in Singapore that can either provide service within your budget or that you can afford their packages. Scout and canvas for the right team that can provide the services you need within your budget.
However, we also recommend that you don't choose the first agency that offers the lowest price. Consider the next factors as well before you sign the deal.
Agency Reviews and Recommendations
Agencies are expected to have social media accounts and websites that show their previous work. Review and check the portfolio of the agency and consider whether or not these are within your niche or industry.
Their portfolio also shows if you align with their approach and workflow. Another important thing to look for is whether or not their team is flexible. This is a great characteristic, especially if you need a lot of input for your eCommerce website.
Don't hesitate to work with an agency that has worked with different brands in different industries. This means that they can work with you and find the best solution for your website and digital marketing needs.
Awards, Reviews, and Accreditations
Global brands and agencies are awarded and recognized for their professionalism and success in their field. Therefore, look for an agency that is accredited and certified by different global agencies, and one of these is Google and local government agencies.
Awards are an important basis as it shows that the agency is eager to be recognized as, if not the best, one of the best in the field. Check their socials and their website and read their reviews and, of course, read those lower than 5-star reviews to know what their weaknesses are.
Case Studies from the Agency
Aside from their portfolio, eCommerce agencies in Singapore also provide case studies to show the results of the brands that they worked with. These are success stories that they track to show the effectiveness of the marketing goals used for the brand.
These case studies are more than just design and aesthetics. You'll see numbers and statistics of the results and, of course, the most important, how well the results of campaigns and approaches served their clients.
Workflow and Approach
Price, quality, and reviews matter; however, the work approach and flow will also affect the process. You need to find an eCommerce agency that can or aligns with your goals as an entrepreneur and as a business.
The work fit is critical, especially if you assess the importance and impact of your eCommerce website and marketing strategies to the success of your business. Please don't settle for anything that doesn't compromise, takes two steps ahead, and aligns their goals to your brand goals, too.
Remember, an agency is here to provide and support you in every step of the way. Please find the best agency for your business and let them help you achieve your goals in the digital world.