TikTok Marketing Guide – Singapore and Worldwide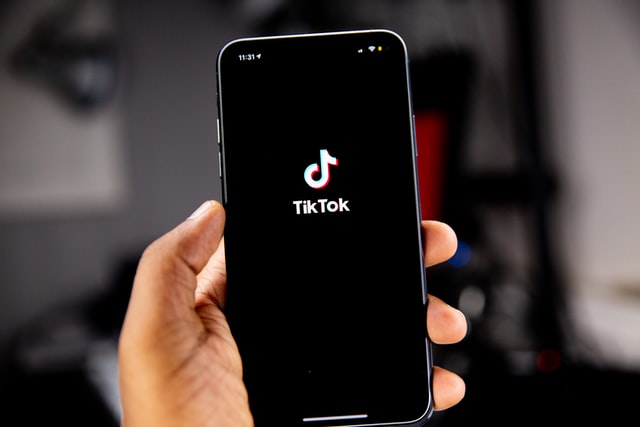 With more than 800 million active users on TikTok worldwide and 36% of these are TikTok Singapore users. The platform has become attractive to marketers – and the good news is, there's not a lot of competition yet.
In the US alone, a significant increase of more than 12 million unique visitors was recorded. From January to March, when lockdowns were implemented, unique US visitors rose to 48.3%.
Despite the privacy issues raised due to the app's data privacy, more and more people still turn to TikTok because of its fun and engaging nature. Thus, marketers are starting to explore how to maximize TikTok for marketing purposes.
TikTok Marketing Guide – Singapore and Worldwide
Still new with TikTok? Continue reading as we give you 10 TikTok Marketing Tips for your business in Singapore.
Create a TikTok Account
Start by creating a TikTok account. This will help you gain access to the platform and start creating your content.
Explore and Familiarize the App
After gaining access, take time to explore and familiarize the app. Learn the process of making content. TikTok allows you to record videos – it can be a short one of a few seconds or combined videos for a total of 60 seconds.
You can also add a lot of cool animations, music, and effects. You can even change your appearance. After recording the video, you will be directed to the "post-production" area, where you can add even more effects to your videos, like voice effects and filters.
Get to know your market.
While at it, try to immerse yourself in the world of TikTok users. By doing this, you will gain insights into how TikTok differs from other platforms and how you can take advantage of it for your marketing needs.
Start brainstorming for your TikTok Content.
Now that you've familiarized the app, know what you can do with it, and understand customer behavior, you can now start brainstorming for your content. Please take into consideration all the insight you've gained while exploring the app and begin preparing a plan on how to create your content and what will be in it.
Use the right hashtag.
To make your videos more discoverable, you have to optimize your hashtag. Just like in keyword search in SEO, you have to know what hashtag is best for your videos.
TikTok is like a combination of Instagram and YouTube. Users can search for you through different keywords; that's why you must have the right hashtags for your videos.
For instance, users will search for hashtags #comedy, #funny, #happy in search of videos with comedic content. If your video happens to be one, use these hashtags, and it will increase your chances of reaching your target audiences.
Partner with Influencers
Just like any other platform, influencers are vital to your TikTok marketing success. That's the reason why 86% of marketers turn to influencer marketing to generate sales.
Getting an influencer to endorse your brand will help you boost your followers. But it would be best if you choose the right influencer to work with. Influencers specialize in specific industries or niche markets. Choose an influencer related to your brand and become a perfect ambassador of your products and services.
After narrowing down your list, try to get in touch with these influencers in Singapore and forge a partnership with them. Working with them means more exposure, more brand awareness, and more followers for your brand.
Utilize TikTok Ads
Make use of TikTok's advertising system as well. There are three types of ads:
Brand takeover – Brand takeover on TikTok allows you to use short videos, GIFs, and images that will redirect users to your landing page. This will help you increase your SEO ranking and create more traffic to your website as well.
In-feed native – In-feed native is the version of the traditional ad for TikTok. You can create ads with quality content and strong CTA to further increase your brand awareness.
Hashtag challenge – if you want a more interactive form of advertising, then go for the hashtag challenge. This kind of ad targets specific audiences. It's a fun and engaging way to interact with your audience while marketing your brand.
Partner with other TikTok Creators
You can also consider partnering with other creators in your field. Search for individuals who create content relevant to your field. Send them a friendly message proposing a partnership.
If the other party is willing, you can then proceed to discuss what content you will make. You can partner with several people. This is another way of growing your follower count.
Follow the latest trends.
Be updated with the latest trends on TikTok and capitalize on them. The hotter the trend, the more you can ride on to it and use it to your advantage. You can create your TikTok content related to the trend – this can generate more clicks and engagement and will increase your chances of going viral.
Study the Analytics Data
This is very important to your marketing journey because this tells you whether your campaigns are successful or not.
For you to get your data in TikTok, upgrade your account into a "pro" account. Go to "Privacy and Settings," click "Manage my account," then enable the "pro" upgrade. The best thing is you can do this for free.
You can then click on "Category," and a dashboard containing the data will show. You can then study this data and understand the insights it is trying to tell you. Which content is working, and which one is not? You can then use this to improve your content in the future.
Don't miss out on checking the "Followers Analytics." This gives you the data about your followers, such as what they are watching and what time they are most active. This can further help you in your content creation decisions and help you adjust your posting time as well.
With its increasing number of users, TikTok is a rising star in social media marketing. Don't get left behind and start TikTok-ing now!