Your Productivity Solutions Grant Questions, Answered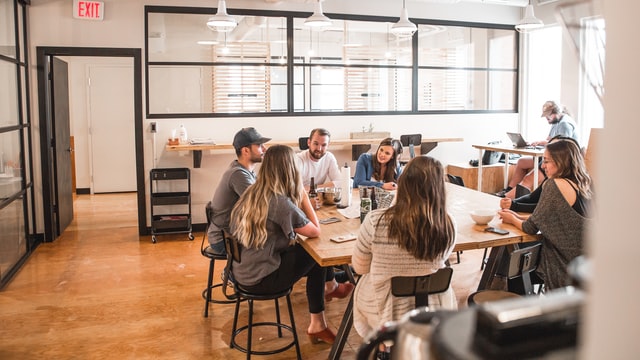 The Productivity Solutions Grant is a grant that supports companies whose goals are to adopt IT solutions and equipment to enhance their business processes.
PSG is an amazing way to help kick-start your technology journey. You can do this by taking simple steps to automate already existing processes and improve productivity for businesses not only in Singapore, but possibly the entire world.
PSG covers both sector-specific and cross-industrial solutions. These range from a lot of sectors from retail, food, and logistics, to customer management and data analytics.
If you're reading this article, you're most likely interested in the Productivity Solutions Grant and you have a lot of questions. Well, fret not, because we'll be discussing all the commonly asked questions regarding the PSG from what it covers, who qualifies, how to apply, and more.
QUALIFICATIONS
Who Is Eligible for the Productivity Solutions Grant?
All businesses that are registered or incorporated in Singapore with at least 30% local shareholding are eligible for the Productivity Solutions Grant.
The company must also have a Group Annual Sales Turnover of not more than S$100 million and a Company's Group Employment Size must not be more than 200 workers. The purchase, lease, or subscription of the Equipment or IT Solution must be used in Singapore.
Who is not eligible for the Productivity Solutions Grant?
All companies that do not fit the criteria as stated above. Also, all companies that have made any payment to a supplier, vendor, or third party in relation to the purchase, lease, or subscription of the IT solution or equipment.
Companies that signed any contract with a supplier, vendor or third party in relation to the purchase, lease, or subscription of the IT solution or equipment are also ineligible for the Productivity Solutions Grant.
Charities, Institutions of Public Characters (IPCs), Religious Entities, Voluntary Welfare Organisations (VWO), Government agencies and subsidiaries are also ineligible for the PSG.
COVERAGE
What Does the Productivity Solutions Grant Cover?
The Productivity Solutions Grant covers sector-specific solutions from retail, food, logistics, construction and landscaping, and precision engineering. It also covers cross-industrial solutions such as customer management, data analytics, inventory tracking, and financial management.
A full list of pre-scoped services are available here:
https://govassist.gobusiness.gov.sg/productivity-solutions-grant/
Can Unlisted IT solutions and/or Vendors that are not Pre-approved be Supported?
Unfortunately, only pre-scoped packages indicated in the list are supported. However, since PSG aims to facilitate quick adoption of proven productivity solutions that are recommended by sector-lead agencies, new productivity solutions are constantly reviewed and the list constantly gets additional solutions available.
As for equipment solutions, since there is no pre-approved vendor, the equipment must meet the minimum specifications indicated.
What is the Annual Grant Cap for PSG?
Each company supported by ESG is able to receive an annual grant cap of S$30,000 for supported solutions yearly from April 1st of until March 31st of the following year.
What Happens When The Grant Cap is Fully Utilised?
Companies that fully utilise their grant caps will no longer be eligible for further support during the validity period of the grant cap. If they wish to do so, they may reapply for new solutions during the next period when the grant caps are refreshed.
Taking this into account, companies are highly encouraged to plan the use of the PSG for their purchases accordingly.
EQUIPMENT & IT SOLUTIONS
What Costs are Supported for Adopted Equipment/IT solutions?
The purchase, lease, and hire cost of the pre-approved equipment or pre-approved IT solution package is the only supported cost unless stated otherwise. Related administrative fees or charges, like delivery fees and installation fees are not included.
Can the equipment or IT solutions be used for the company's subsidiaries or other parties?
The equipment or IT solutions must only be used by the applying entity and not by any related party.
How long should the purchased equipment or IT solution be held?
The equipment or IT solution is subject to a holding period of one year from the date of final claim disbursement.
APPLICATIONS
What Should I Do Before Applying
Before applying for the Productivity Solutions Grant, the company will have to do the following.
1. The company must visit GoBusiness Gov Assist by clicking the link below to access a list of supported solutions and to identify relevant solutions that they plan to procure
https://govassist.gobusiness.gov.sg/
2. The company must obtain unsigned quotations from the vendor. IT solutions and vendors that are pre-qualified are listed under the grant.
3. The company must ensure that they have not signed any contract or made any payments prior to the submission of the PSG application.
How do I apply for the Productivity Solutions Grant?
After going through the steps listed above, the company will need to be registered and must set up a CorpPass account in order to apply for the grant. Simply state whether you're the registered officer, admin, or user and proceed with the prompts to register.
After registration, you must follow the five simple steps as indicated on the Business Grant Portal (BGP):
1. Click on the "Get New Grant" button
2. Answer three questions pertaining your project
3. Fill out the application form and click on the "Submit" button.
4. Track the status of your application.
5. Accept the Letter of Offer
For a more in-depth and step-by-step- guide, click here
How Many Productivity Solutions Grants Can A Company Apply For?
Although companies can apply for more than one PSG, depending on their business needs, support will only be extended for one package per solution category per deployment location.
The purchase of one equipment unit or an IT solution per deployment is supported. Likewise, the subsequent purchase of another equipment unit or another IT solution but for deployment at another location is also supported.
Please note that if an applicant applies subsequently for the same IT solution or the same equipment to be deployed at the same location, the application will be subject to rejection.
How Long is the Processing Period?
Applications will be processed within 4-6 weeks from the date of submission of all required information. However, due to the COVID-19 pandemic, delays of 1-2 weeks are to be expected.