Productivity Solutions Grant for eCommerce Business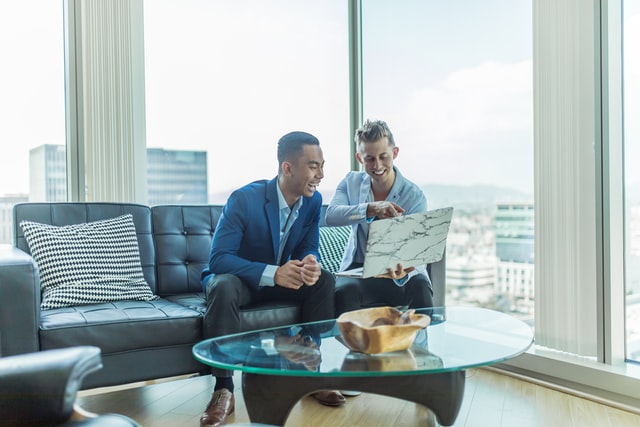 Being technologically ahead is not about having the most expensive equipment and the fanciest setups. It's not all about the aesthetics and high prices when it comes to technology. Starting off your technological journey can be as simple as automating existing processes in your company to improve your overall productivity!
Improving business productivity is the goal of the Productivity Solutions Grant (PSG). The PSG aims to support companies keen on adopting IT solutions and equipment to optimize business processes!
Think you fit the criteria? Learn more about the Productivity Solutions Grant below!
Productivity Solutions Grant Coverage
Businesses that include provide support to various industries. These industries include construction, food, landscaping, logistics, precision engineering, and retail industry are covered by the Productivity Solutions Grant. Nonetheless, for different sectors and for non-sector-specific industries, PSF can also provide various support such as data and inventory analytics and tracking and customer management. Adopting solutions that cut across most industries is also something that PSG supports!
Innovating from both the micro-level and macro-level not only ensures that your processes become more efficient—but they also ensure that your clients won't have to face any delays when asking for your services. As long as your IT solution increases the efficiency of a process, the productivity solutions grant will cover it!
Supporting Innovation
The productivity solutions grant isn't just supporting companies that can think of a means to boost productivity, but they also encourage innovation. Providing resources to those who can improve the way multiple industries function is the goal of the PSG.
Various government agencies have pre-scoped these IT solutions—some examples are Enterprise Singapore, the National Environmental Agency (NEA), and even the Singapore Tourism Board (STB)!
Encouraging Going Digital
The recent enhancement of the productivity solutions grant is the stepping stone towards getting most, if not all, enterprises to go digital. Encouraging enterprises to continue their pursuit towards digitalization will do wonders towards the progression of business efficiency in the future!
Through the continued upgrading efforts of companies to further optimize their workplace productivity using technology, more and more methods to boost efficiency will be developed. With the maximum funding support of PSG being raised to 80% the realm of opportunities has only become wider and easier to explore.
The merit of digitizing aspects of what keeps a company going is incredible. Keeping data has suddenly become more relaxed while also being safer. Managing appointments and managing client information has become seamless. Even getting access to company analytics on sales, productivity, or efficiency has become smooth and hassle-free!
Productivity Solutions Grant Eligibility
Gaining eligibility to apply for the productivity and solutions grant is quick and hassle-free. As long as your SME can meet the criteria listed below, they can apply for PSG:
Your SME must be registered and operating in Singapore
The SME must have a minimum of 30% of the local shareholding
The company's group annual sales turnover must be less than S$100 million
Must have less than 200 employees (for specific solutions only)
The purchase, subscription, or lease of IT solutions or equipment can only be put to use in Singapore
Eligible employers who also fit the criteria listed below have the opportunity to qualify for additional subsidies under the Skills Future Enterprise Credits (SFEC) scheme:
Must not have been able to qualify for SFEC at any earlier periods in their career
Contributed S$750 minimum for Skills Development Levy over the period in which they qualified
Employed three Singapore Citizens (SCs) minimum or Permanent Residents monthly over the qualifying period
If you fit any of the criteria mentioned above, you will be eligible to apply for the productivity solutions grant!
Applying for the Productivity Solutions Grant
Once you verify that your company is eligible to apply for the productivity solutions grant, all that's left to do is go ahead and sign up. Here are the steps that you might need to take when applying for the productivity solutions grant:
Visit the GoBusiness Gov Assist website
Browse the list of supportable solutions and find out which relevant solutions suit your business needs
If you're in need of IT solutions, get a quotation from a pre-approved vendor
If you're in need of tech and equipment, you have to source for the equipment and get a quotation from the vendor
Submit your application for the PSG on the Business Grants Portal (BGP)
Be sure to register for a CorpPass account for full access to the transaction processes on the portal!
Step by Step Guide to Applying for a Productivity Solutions Grant
Using your CorpPass account, log in to the BGP.
Go to the "My Grants" tab and select "Get a new grant."
Afterward, select your business sector and the grant type you want to apply for (make sure to choose a sector that best describes your business!)
Check if your business is eligible and hit "yes" if you meet the criteria
Fill in the details for the primary contact person and the letter of offer addressee details.
Fill up your proposal by indicating whether you need equipment or an IT solution, select the vendor and details of the solution, and fill in the deployment location (don't forget to upload the quotation from the vendor by clicking "select files").
Indicate the cost of the project.
Explain the business impact that the proposal will have. Elaborate on the overall positive results that this will have on your company and the productivity gains.
Review your application.
Read through the consent & acknowledgment.
Accept the terms of consent and click "submit."
Companies can request more than one Productivity Solutions Grant application based on what their business needs. However, companies are limited to one package per solution category for one deployment location. If a requested IT solution is attempted for deployment at the same location more than once—the application will be subject to rejection.
Productivity Solutions Grant—Helping Businesses Evolve
The Productivity Solutions Grant is a step in the right direction for businesses around the world. Incentivizing companies to keep their processes digitized and efficient will improve their overall productivity by a large margin!
At a time like this, when technology is everything, keeping up with the trend and adapting is what will keep your business thriving.