Site Migration Strategy for Your SEO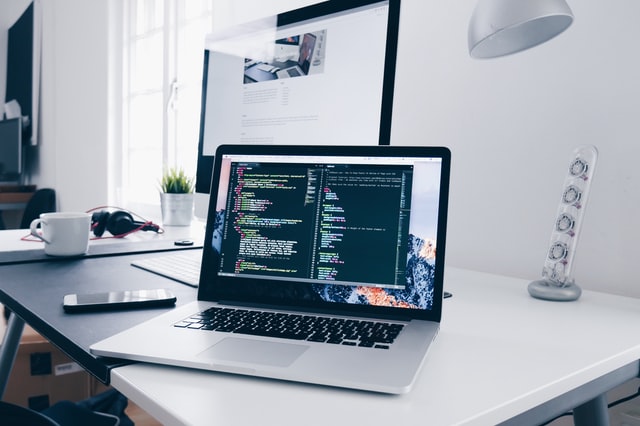 We will always arrive at a point in your business journey that you'll have to migrate your website. There comes the point where you'll have to change your domains, and you will need to rebrand or make substantial changes to include some updates.
Website migration is not as easy as it sounds. You do not just transfer the contents from one site to another, and you have to consider many different things. Thus, it is essential to understand the various factors you need to consider when migrating to a new site. One such consideration is your SEO ranking. If your site migration is not done correctly, it can significantly affect your order and your bottom line as well.
Site Migration Strategy for Your SEO
To give you an idea of the website migration process, here's an overview.
What is a site migration?
Let's begin by understanding what site migration is. It is a broad term that refers to any significant changes you will make to your website that can affect your SEO rankings. Website migration happens for the following reasons: rebranding, changing domains, changing platforms, updating content, or removing entire pages. All of these reasons will have a significant impact on your SEO rankings if not done correctly.
The Website Migration Process
The website migration process must follow a phased approach. You must take time to ensure that everything is in order before you launch the website. Here are some steps you can follow.
Planning Stage
A website migration must have a detailed plan. During this stage, you have to ask yourself why you are migrating to a new platform. Understanding the purpose behind the undertaking will guide you through the whole migration process.
Identify Opportunities and Risks
You have to start by understanding the risks involved in the migration process. This will help you prepare for it in case it occurs during the process. Some of the dangers include losing traffic, lower rankings, and less revenue. At the same time, think of the migration process as an opportunity to improve your site to give your clients a better customer experience.
Set Your Objectives
Set your goals and keep your eye on them. List down your goals and communicate them to everyone involved in the migration process. This will help you be on the page and achieve those goals together.
Prepare Your Plan
After identifying the opportunities and risks and setting your objectives, it's time to translate everything into a plan. A plan must be in place before you start developing the website. The plan must be comprehensive and must cover every phase of the project.
Pre-launch Strategy
With a plan in tow, you are now ready to execute it. This is a critical phase because this will significantly impact your new site after launching it. Keep an eye on these things:
Review SEO and Best Practices
In moving to a new site, you would want to ensure that all concerns of the previous site will be addressed. Do an audit of your site, identify SEO or UX issues, compile them, and give the document to your web developers. This will help them speed up the process and think of an action to address these issues in the new site. Giving them the compiled document will help you communicate clearly to them.
Identify Priority Pages
Identify your priority pages. These are the pages that gave you the most traffic on your current site, have the most link, and gave you the most conversions. It's essential to have these pages in your new place, or else it can negatively affect your rankings.
Check your Google Analytics and check which of the sites rank the highest when it comes to the following categories: organic visits for the last 12 months, revenue, conversions, clicks, and top linked pages.
Identify Current Rankings
Do a final ranking of your current site a week before the launch so you will have a basis to compare your new site's ranking. This will help you determine whether the migration process was successful or not.
Review the Staging Environment
Before the new site is launched to the public, the search engines cannot index it yet. This will prevent search engines from crawling into the site's page and affect your rankings.
Pre-Launch QA
Now, you can move forward to Quality Assurance.
Review All Pages and Templates
Go through the new site to check all the pages and templates. This will help you identify duplicate pages or URLs or orphan pages. These duplicates can hurt your SEO rankings.
Review All Content
Check all your new website's content and make sure that it is aligned with your SEO and migration strategy. Check on the keywords. If you edited some of the pages, review the latest SEO best practices so you can still optimize the page and content.
Review of Internal Links
Make sure that all the internal links are functional. You wouldn't want your clients to get an error 404, right? If there are broken links, you can remove or replace them.
Test Again and Again
Test all the functionalities of your website, like your contact forms. It's also best to check your website on different browsers to make it work well with all of them.
Pre-Launch Technical SEO
Before launching, make sure that you have checked and optimized the following:
Crawl Times
Search Accessibility Testing
Review JS Crawling
Check Mobile Crawling and Responsiveness
Structured Data
Pagination
Custom 404 Page Creation
XML Sitemap Creation and Testing
Sitemap HTML
Test Site Speed
Website Launching
Now, you are finally launching your new website! During launch day, you are now migrating your metadata, mapping out redirects, and creating and testing multiple site functions so that Google and other search engines are interacting with your new website well.
After the site is live, it's time to monitor whether everything is performing well. Always be on the lookout for any issues and make sure to address them as soon as you can!
Website migration is a complex process, so ensure that you have a team who can carry it out smoothly for you.