SEO Singapore – The Best Tools and Strategies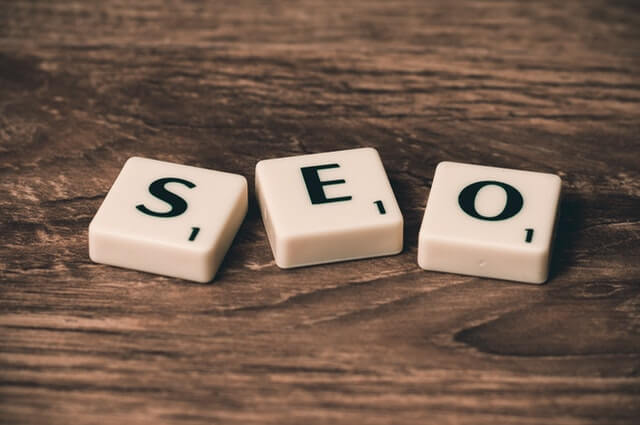 As of writing, there are more than 1 billion websites online and there are more than 4 billion searches done as of writing. The question now is, how are we going to fit in SEO Singapore or any other local keyword search in the picture?
The answer is to create the right SEO strategy for your platform, niche, or business and execute it properly. We've come up with some of the best practices for applying SEO in your website and, though not all strategies fit all, these are still awesome tools and strategies to jumpstart your website optimization.
What is SEO?
Before we start working on your strategy, let's first define what is search engine optimization to get a better understanding of the concept. According to Hubspot, search engine optimization is a technique that we can apply online in order to rank your website in search engine results pages (SERPs). If your website or web page ranks on top of the results page, then this means that more viewers can see it.
However, you can't just optimize or add keywords to your website or pages as you wish. With this, let's go to the next important concept in SEO which is the keyword. A keyword or group of keywords are the ideas and topics that people use to search for your content, product, or service online.
Keywords are essential because these bridges the users, search engines, and the web page (your web page). Nonetheless, as content strategists, you also need to consider that keywords should be more about your audience or users than your content and this the next important part of SEO which is your audience persona.
The user or audience personas of your website are fictional characters that you create by identifying their important details. These details include their age, gender, education, environment, psychographic aspects, motivation, and even their role at work, household, or community.
Collectively speaking, SEO is more than just keyword use. It involves robust research and data acquisition in order to find the sweet spot for your SEO practices and strategies.
On-Page and Off-Page SEO
There are three types of SEO strategies that marketers or optimizers can do in order for a website to rank better on search engines. These strategies include the following:
On-page SEO which is an approach that focuses on optimizing the pages on your website. It focuses on updating your current pages and making sure that these are written with your audience in mind, it contains your keywords, and that the content best fits your branding.
SEO should also be practiced off-page or on your social media, building backlinks to redirect to your website, and build trust on search engines.
The technical SEO also involves the design, structure, and architecture of your website. Search engines also consider, for example, website loading time, broken links, and even the navigation of your website.
Keyword Selection Strategies 
As what we said, your keywords are your footing when it comes to SEO. Therefore, it's important that you choose the appropriate keywords according to these minimum standards:
Keyword
Monthly search volume
Keyword difficulty
Competitiveness
CPC
Overall rank
Site rank
Create a table for your data as seen below. You can gather these data on Google Keyword Planner, which is a free tool to start keyword search. Nonetheless, there are also other paid websites such as SEMRush and Moz that you can subscribe to for your keyword search.
You need to use your current list of keywords and add them on your data sheet along with the new keywords you've researched or want to use. We highly recommend that you don't abandon your old keywords just yet, especially if you're unsure of the data that they bring to your website.
On-Page Optimization 
Considering that we're focusing on optimizing your website, then our goal is to create a fantastic on-page optimization strategy and here are the steps you can start with:
Page Titles and Headings
We all know that your page title matters, but did you know that your headings, especially H1 also impacts your SEO? First, your title tags are the basis for web crawlers to check on the intent and content of your page. However, this doesn't mean that you can't write eye-catching titles as search engines even prefer both descriptive and creative titles.
The next thing you need to consider is your heading. Use your desired keywords for the page but avoid overstuffing your heading and even content with keywords!
Your URLs Matter
The URL of your website pages also matter because these are the addresses of your pages. It should be clean, without any special characters, make it short with a maximum of 5 words, and include your primary URL.
Complete Meta Description
Meta descriptions are important on SERP because these are the snippets or summary of the entire page content. Again, add your main keyword in your meta description and make sure that you only have 20 – 25 characters.
Keyword Placement is Critical
Before we address keyword placement, let's understand keyword stuffing first, which is adding keywords on almost all parts of the page in order to rank higher in SERPs. This strategy was popular years before, but it can kill your website now.
The best way to do keyword placement is to do the following:
Add your main keyword or keywords on the first paragraph of your page or post.
Insert keywords naturally and don't just add it for the sake of adding it to a sentence or paragraph.
Be aware of keyword density, which means that your keywords should appear only on your copy within the right ratio.
Add Internal and External Links
Internal links are pages you publish on your website, and external links are the links that you refer to on your content. Add these as hyperlinks but be careful to only use external links that are reliable, such as those with .edu or .gov domains.
Optimize Your Images and Videos
The best way to optimize your images and videos is to do the following:
If you're using copyright-free photos, make sure they have high resolution.
Save images using the title or description that also contains your primary keyword or keywords.
For videos, you can add subtitles to make it user-friendly.
Make sure that your videos don't immediately play when users open the page.
Optimize Voice Search
Google also prefers user-friendly websites, and that includes websites that optimize their voice searches. This SEO strategy helps you improve the user experience, data use, and even mobile-friendly score of your website.
The Takeaway
Search engine optimization is a continuous process. These are just parts and parcels of SEO Singapore strategy that you can apply on your website. As such, you need to work with a dynamic and creative digital marketing team that will help you develop a strategy that best fits your business needs. So, learn the basics, work with a team, and ensure that you have your user's best interest in every step.