10 Ways to Get Funding for Your eCommerce Business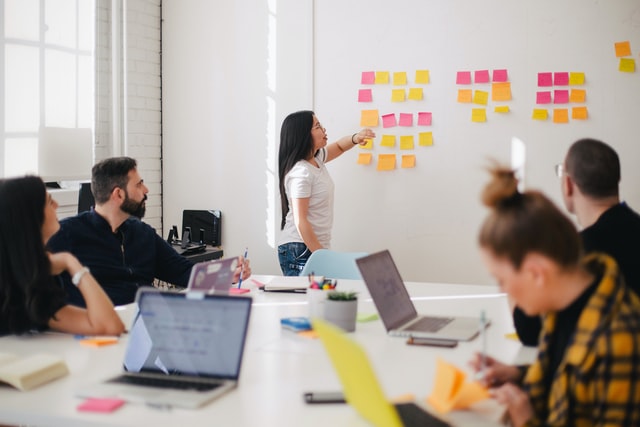 Starting up an eCommerce business is easier said than done. Aside from the fact that you have to set up a high-quality website, build up your brand name, and get proper marketing—you also have to have the funds available to do all of these things in the first place.
Having access to proper funding and grants in Singapore is what you will use to build your business from the ground up before it starts making a profit. If your eCommerce business happens to be situated in Singapore, you're in luck!
There is a multitude of ways in which you can get your eCommerce business funded. From government support to private equity firms, here are ten ways in which you can get funding for your eCommerce business!
Government Funding Grants Singapore
Government agencies in Singapore give cash grants and financing to local startups in the country. However, you have to match specific criteria set by the government.
Getting government funding for your eCommerce business is highly accessible and has some extra perks along the way as well!
Startup SG
Startup SG is a way for the Standards, Productivity, and Innovation Board (SPRING) to assist Singapore-based startups. Startup SG won't just give your eCommerce business a source of funding—they will also provide mentorship programs that will help your business idea thrive!
Qualifying for Startup SG opens up a realm of opportunities for you and your business. Startups will have access to cash grants in Singapore, business loans, and equity financing that will be more than enough for you to build up your business.
Enterprise Development Grant (EDG)
The EDG is here to help businesses not only grow but also transform into the best versions of their companies. The grant focuses on upgrading businesses or helping them venture and expand their business overseas.
The three pillars of EDG in helping and transforming your business include the following:
Core Capabilities – helps businesses grow and transform by building the basic foundations of the business such as accounting, sales, and marketing.
Innovation and Productivity – this is where EDG helps businesses expand their horizons and identify new paths to grow their business. The support focuses on workflow assessment and updating or adapting to automation.
Market Access – the support focuses on businesses that are willing to venture and expand their markets overseas.
If you have a registered business operating in Singapore, have 30% local shareholding, and are financially viable for any of the three projects, then you can apply for the grant! Learn more about it here.
Productivity Solutions Grant (PSG)
As an overview, the PSG focuses on helping companies who want to transition and adopt IT solutions, automation, and equipment in order for them to enhance business processes.
The PSG covers specific industries such as retail, food, logistics, precision engineering, construction, and landscaping industries. Nonetheless, industries that are in need of data analytics, financial management, inventory, and data analytics can also get the support of PSG.
Angel Investing Networks
For those who don't already know, angel investors are individuals with high net worth who invest in startups with potential. Seeking out these investors is beneficial if you don't have a final business model but need quick access to capital. These investors will still invest in businesses regardless of whether the business model has proof of success or not.
These investors vary and can invest as individuals or as a group! Here are some of Singapore's angel networks:
Business Angel Scheme (BAS)
Business Angel Scheme is an equity investment scheme supervised by SPRING SEEDS. BAS seeks to invest in innovative startups, and SEEDS will fund up to 1.5 million SGD for a business that they deem fit.
The angel group and SEEDS will take an equity share in proportion to their investment. Getting funding from BAS will allow your eCommerce business to get quick access to funds for the startup!
Business Angel Network South East Asia (BANSEA)
Getting funding from BANSEA is an excellent choice if you're in the early stages of your startup. BANSEA was established in 2001 and heavily promotes the angel investing network in Asia. They aim to create investment opportunities for entrepreneurs who have innovative ideas but need funding for the chance to fully establish themselves as a business.
Singapore Angel Network (SGAN)
If your eCommerce business struggles to make ends meet in the later stages of its startup, running to SGAN for help may be the right choice. SGAN invests in startups at the late stages of their financial requirements to give businesses the final push that they need to get their business up and to run!
Unlike other angel networks that heavily fixate on fostering new ideas, SGAN doesn't target a specific industry. SGAN invests in various business sectors and would be more than happy to fund your eCommerce business!
Venture Capital Firms
Turning to venture capital funding is an excellent choice for businesses that require a large capital in the late stages. However, venture capital is also a suitable option for businesses with lots of long-term potentials. With eCommerce rising in popularity as time goes on, venture capital firms won't hesitate to fund your eCommerce business!
Singtel Innov8
Singtel Innov8 should be your first choice when looking for a venture capital firm. Owned by Singapore's largest telecom company, this firm invests in digital media and internet applications.
Investing in early-stage startups, they wouldn't pass up the opportunity to invest in the eCommerce scene considering its massive rise in popularity and practical use!
Jungle Ventures
This Singapore-based firm invests in early-stage startups focused on technology, software, and eCommerce. If you need funds for your eCommerce business, Jungle Ventures will surely give you a helping hand as long as you have the potential to succeed!
Jungle Ventures values the potential growth of a business above all else. Making your eCommerce business stand out amongst the rest is vital if you want to gain the support and funds of Jungle Ventures.
Private Equity Firms
Private equity firms mainly invest in profitable companies and businesses that are in a high-growth stage. Getting funding from a private equity firm can be an excellent choice if your business is in the middle or late stages of its growth.
L Capital Asia
This private equity firm mainly invests in consumer product brands, beauty & wellness, lifestyle retail, etc. L Capital Asia won't hesitate to invest in a fast-growing market that revolves around selling a large variety of products worldwide.
Getting Your Business Rolling—Conclusion
Getting funding for an eCommerce business is not easy. With loads of different firms to choose from, finding the one that best fits your goals and criteria can be challenging!
However, with Singapore being one of the best places to go for business, there's no doubt that you'll find Singapore for your eCommerce business that your business deserves.